Olajide 'KSI' Olatunji, the YouTube celebrity and boxer, shared that former Manchester United footballer-turned-manager Wayne Rooney has invited him to a boxing match. Unfortunately, it's highly unlikely this brawl will occur in the near future.
In a recent press conference prior to his bout against Dillon Danis on January 14, KSI dropped an unexpected bombshell – none other than football star Wayne Rooney has challenged him to a fight! Astonishingly, however, it seems that the content creator is not interested in taking up the offer.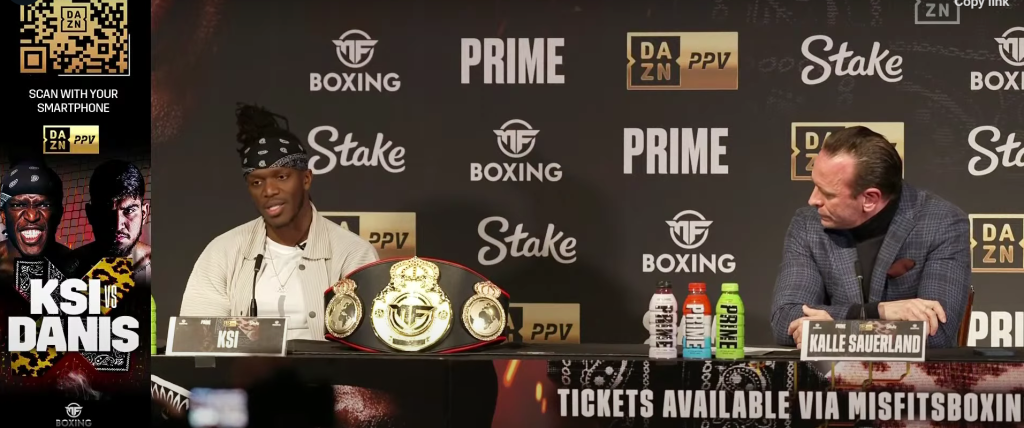 "I hope he doesn't get annoyed that I said this, but Wayne Rooney hit me up being like 'oh, we should fight', and I said no. I just don't want to do that," he stated.
"If Wayne Rooney is down of course I think it would be good to have him in the space. I know Wayne Bridge is another person that's been interested in the space," KSI continued.
"For me, I just got certain goals in mind. Maybe after Jake, if I want to do something after Jake. We'll see," he told the press.
At the moment, KSI seems to have set his sights on other notable fighters within the influencer world.
KSI is on the rise and looking for challengers worthy of his skill. On the top of his list? The viral sensation Andrew Tate – so much so that KSI has even stated he would "love to fight Andrew Tate." With a matchup against Jake Paul ahead, there's no telling what heights this battle might reach!
With an abundance of opponents to choose from, it's likely that KSI won't accept Wayne Rooney's challenge at this time. He hasn't ruled out the possibility for a potential fight in the future; however, he does not currently have any plans to make this matchup happen.
WATCH THE FULL VIDEO HERE: