Get ready to be enthralled! Hogwarts Legacy just presented a remarkable new video with exhilarating content teasers and spectacular gameplay footage. The Game Showcase II gives us an exclusive look into the vast unknown world outside of Hogwarts' walls, combat within the Dark Arts Battle Arena, customizing your Room of Requirement, as well as caring for magical creatures – so much more than what lies beyond our expectations!
Jump on a broom and explore the dynamic world at an exhilarating speed in Gameplay Showcase II. While it may be possible to traverse naturally by foot, zooming off with a broomstick is far more entertaining!
If you're looking to take your journey at Hogwarts to a whole new level, then look no further than the broom shop in Hogsmeade! With an array of styles and designs available for purchase or pre-order with Hogwarts Legacy, players can customize their magical transport experience like never before.
Unlock the Onyx Hippogriff for a thrilling gallop throughout your open world, or if you'd rather soar through the skies, this majestic beast will carry you far with one press of a button! Experience lightning-fast flight as it propels its rider to heights undreamed of.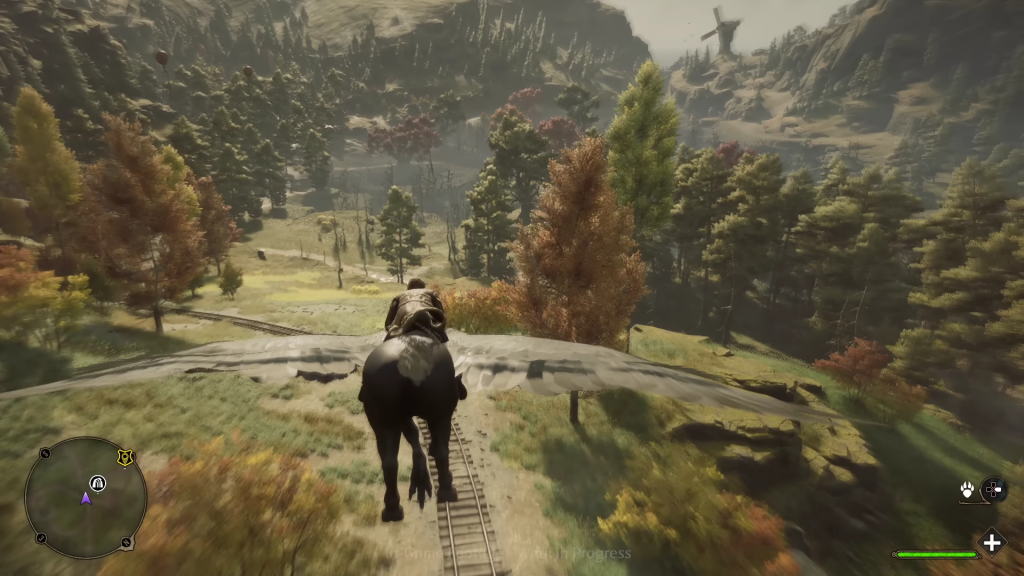 Players who possess the Hogwarts Legacy Deluxe Edition will encounter a particular area as they explore and delve into their characters' tales – known as the Dark Arts Battle Arena. Here, players can use Unforgivable Curses to confront foes in each wave of battle!
In the Gameplay Showcase II, viewers get to experience their first fight in the Darks Arts Battle Arena by launching a Killing Curse, also known as Avada Kedavra spell. In an eye-catching display of magical destruction, your enemy's health bar instantly drops down to zero!
Immerse yourself in the Dark Arts Battle Arena and dodge your way through while you take out enemies with a range of powerful spells. As you become more experienced in magic combat, sharpen your skills and use intense spells to progress further. The Dark Arts Pack is available as an exciting in-game purchase that will take your gaming experience up another level!
In the second Hogwarts Legacy Gameplay Showcase, we get a sneak peek of the Room of Requirement – an incredibly versatile space that is entirely customizable to suit each player's individual tastes! From furniture and decor, to ceiling designs and wall structures; this room will be your own personal sanctuary at Hogwarts. Not only can you relax here in style but also cultivate plants, brew potions and even imbue magical abilities into your gear for increased power-ups!
Of course, we must not forget about the wondrous magical beasts! The Vivarium in the Room of Requirement is where wizards can collect and tend to these remarkable creatures. These animals prove friendly but crave attention from their caretaker – simply feed them, play with them, or pet them for a chance at capturing ingredients necessary for potion-making and crafting.
You can pre-order the enchanting Hogwarts Legacy now, and will be able to buy it on February 10th for PlayStation 5, Xbox Series X|S, and PC. Additionally, you would have access to purchase this magical game on April 4 for Playstation 4 and Xbox One platforms; or wait until July 25 if you're a Nintendo Switch owner!